Gunagulla, Loomberah NSW Weather
Aquaponics at Gunagulla
77 Rainbow Trout in a buried 4500 litre fish tank, with a ~2000 litre sump tank (background, under cover), currently using 8 * 500 litre grow beds with rainbow chard, silverbeet, garlic, broccoli, celery, beetroot, spring onions, carrots, chives, basil, chocolate mint, asparagas, corn, tomatoes, pumpkin, cucumber, strawberries, capsicum, earth apple, and a small area of wheat, which was harvested this month- November, after the mice had eaten a bit of it.

The aquaponics system is proving to be a lot more productive than growing in the soil, and uses a small fraction of the water. Last summer the in-ground garden had to be abandoned due to the excessive amount of water required just to keep the plants alive, meaning we were close to running out of domestic water, which is only sourced from rainwater collected from the roof.
In the first 4 months of operation, a lot of chard has been harvested, as have some peas and large cauliflowers. A mango and 2 dwarf bananas will be planted in spring, and drip irrigated with aquaponics system water.
In very warm weather since early September, keeping the system water under ~22 degrees for the trout has been quite a challenge. Lots of ice is added to the fish tank on hot days, typically ~50kg on a 33C day, and the sides of the grow beds are now shaded. A plan to use a converted portable air conditioner to cool water has been abandoned due to cost and lack of interest in the conversion job from local air conditioning companies.

King Parrots discovered the aquaponics vegetables on Nov 6th, so I've had to enclose the greenhouse and outside growbed with netting to prevent any more attacks on the chard.

Ongoing operational details such as water temperature plots and other photos (Latest update on last page) can be found here:
Gunagulla Aquaponics System on Back Yard Aquaponics Forum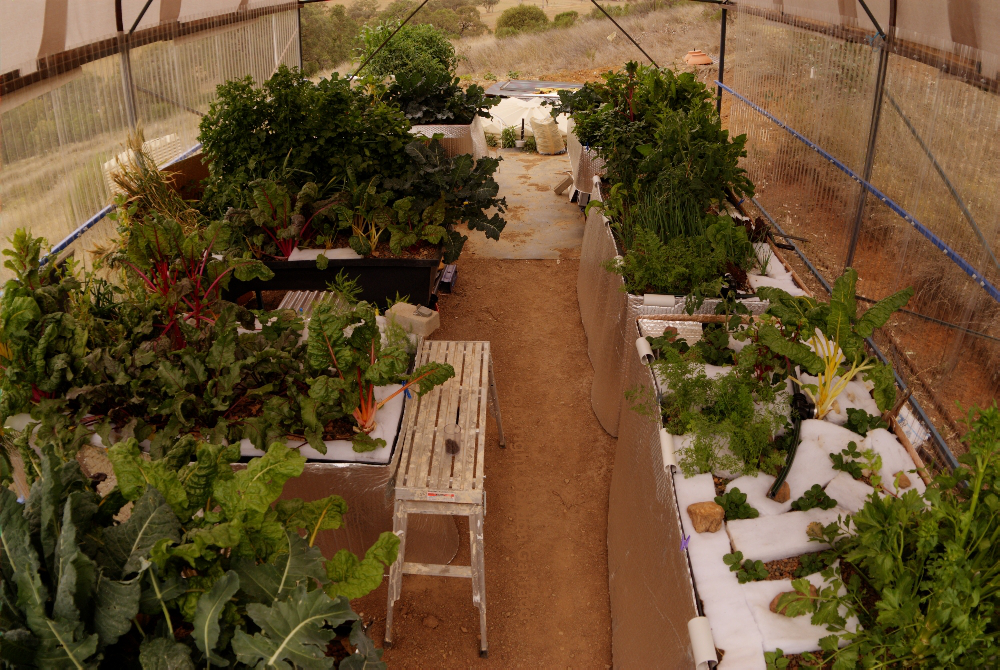 Aquaponics system - 3/11/2013
Videos of trout
November 2013 Trout having 2nd breakfast
July 2013 Trout eating 20g of 3mm pellets in 25 seconds
June 2013 Short MP4 movie of trout fingerlings (15MB)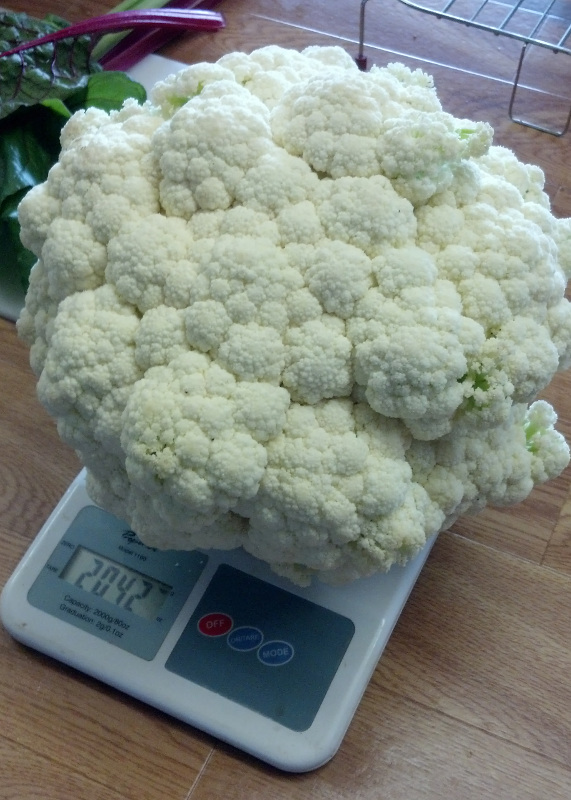 2kg Cauliflower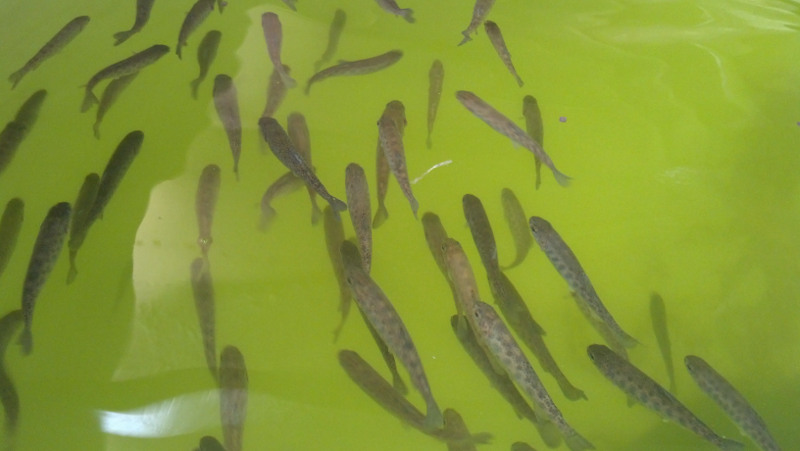 Trout fingerlings 16/6/2013

Tomato grub eating a tomato