73 Rainbow Trout in a buried 4500 litre fish tank (holding a bit over 4000l on average) were harvested in mid Dec 2013. The largest of them was 686g, pictured below, and average weight was 432g. There are currently probably less than 40 (very hard to count) Murray Cod in the system, after quite a few died as they were apparently not trained to eat pellets when delivered in January, and there has been a steady decrease in numbers of small fish as they are eaten by larger ones. For a long time they were fed on a diet consisting of Blood Worms or a mix of Ox heart and crushed pellets. As the water temperature warmed, they ate semi-sinking pellets in small quantities, although occasionally some uneaten pellets had to be scooped out of the sump tank. They love earth worms and maggots, and get them occasionally, and their main diet is now ox heart pieces. It seems they need a water temperature of almost 20C before they will eat much, and after 11 months in the system some were tame enough to brush against my hand when I fed them bloodworms. The range in size as of April 2015 is (estimated to be) about 18cm to 30cm.
The system has a ~2000 litre sump tank (background, under cover), with 9 * 500 litre grow beds, currently planted with silverbeet, parsley, celery, garlic, beans, asparagas, coriander, Peruvian ground apple, beetroot, spring onions, chives, tomatoes (160kg picked between xmas 2013 and 17th July 2014 from 8 plants), strawberries, capsicum, Egyptian walking onion (aka tree onion), blueberries, and a dwarf banana (no bananas yet).
The aquaponics system is proving to be a lot more productive than growing in the soil, and uses a small fraction of the water. In summer 2012/13 the in-ground garden had to be abandoned due to the excessive amount of water required just to keep the plants alive, meaning we were close to running out of domestic water, which is only sourced from rainwater collected from the roof.
In hot weather keeping the system water under ~22 degrees for the trout was quite a challenge. Lots of ice was added to the fish tank on hot days, up to 65kg on a hot day, and the sides of the grow beds and grow media were mostly shaded. With the Murray Cod ice wont be needed for temperature regulation. It is anticipated that another batch of trout will be started in March 2015 when the water becomes cool enough, in a new larger system (9500 litre fish tank, >20 grow beds), currently under construction.
King Parrots discovered the aquaponics vegetables on 6th Nov 2013, so I've had to enclose the greenhouse and outside growbed with netting to prevent any more attacks on the vegetables.
Ongoing operational details such as water temperature plots and other photos (Latest update on last page) can be found here:
Gunagulla Aquaponics System on Back Yard Aquaponics Forum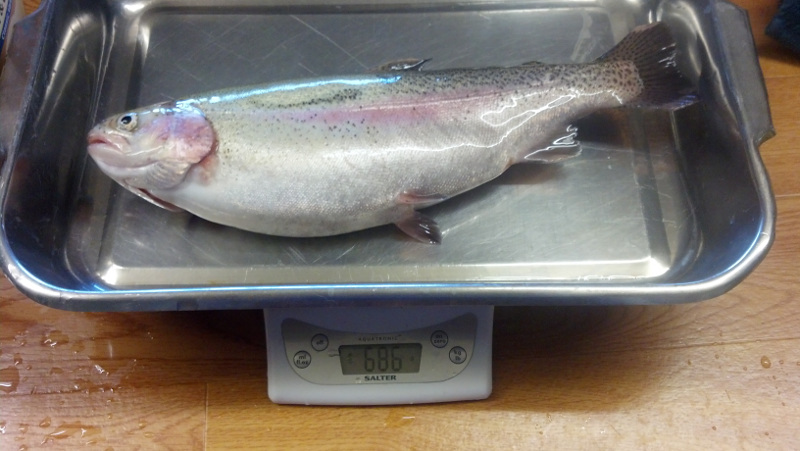 686g - the largest of the Rainbow Trout in 2013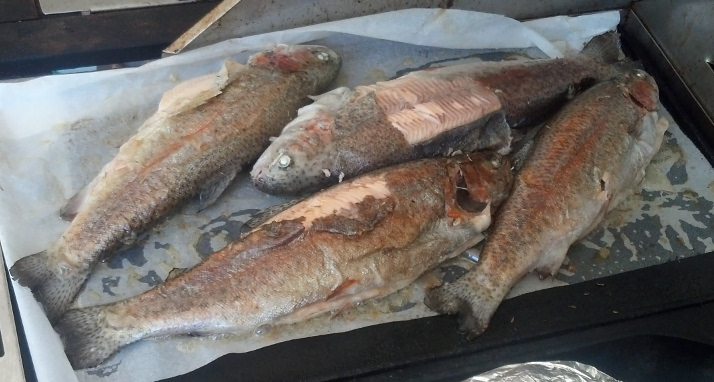 Trout on the BBQ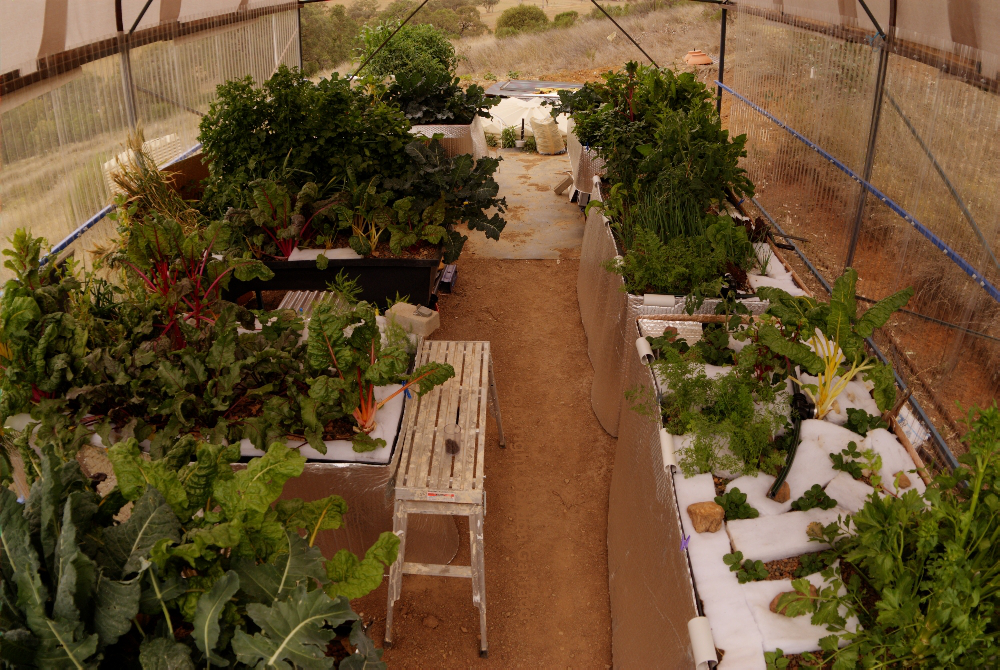 Aquaponics Greenhouse 3rd Nov 2013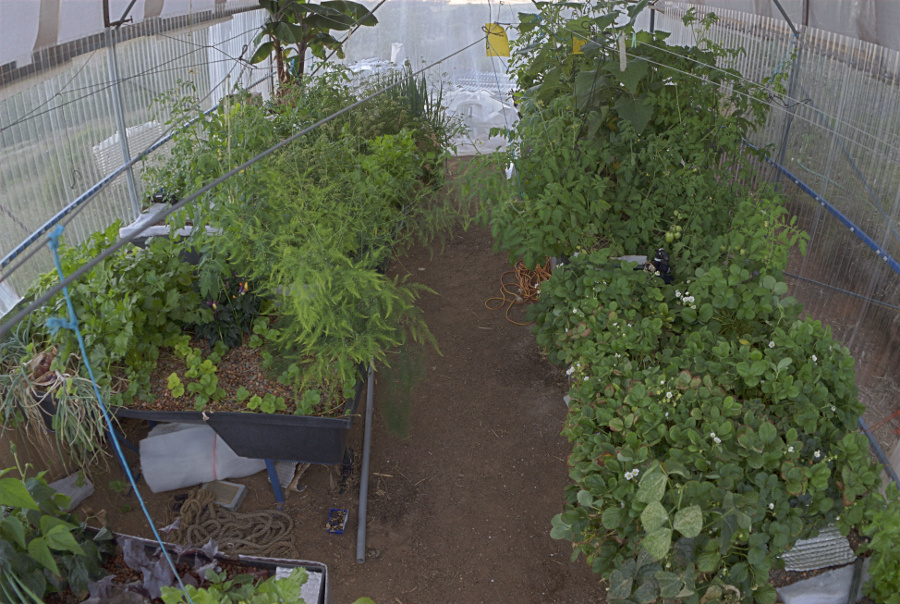 Aquaponics Greenhouse 30th Dec 2014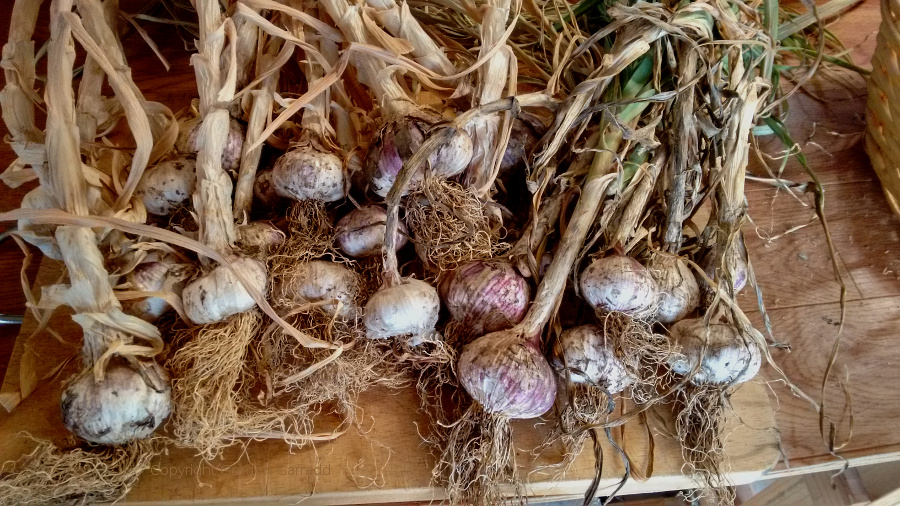 Garlic harvest Nov-Dec 2014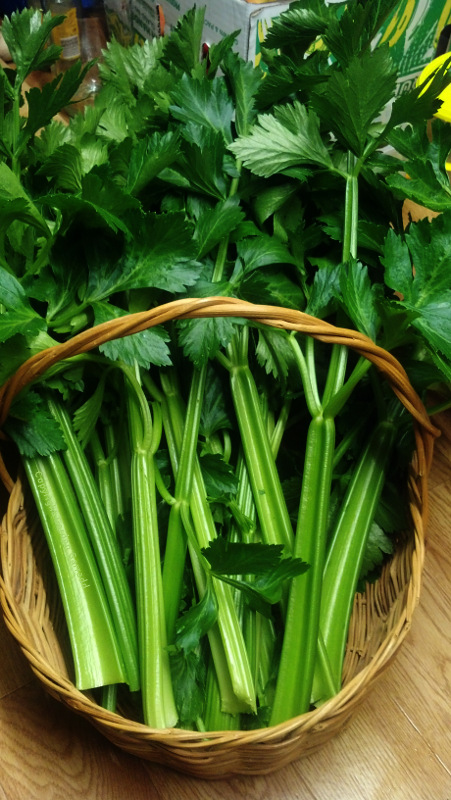 Celery 23/7/2014, delicious raw or in soup!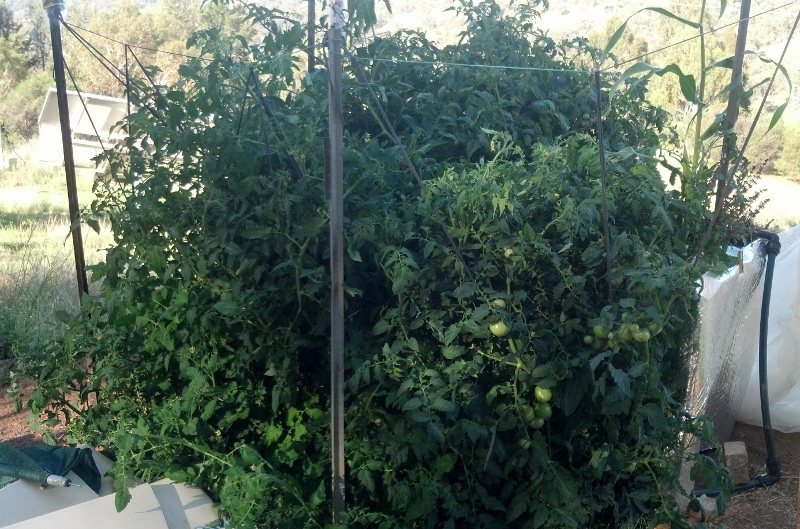 3 Tomato plants overflowing Grow Bed #8 17/12/2013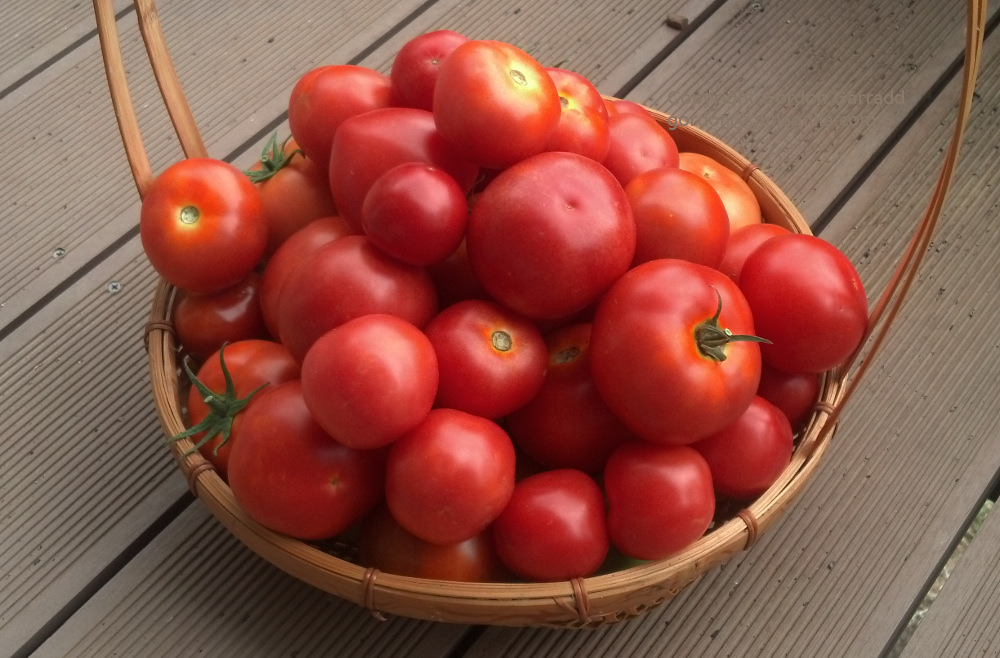 Tomatoes from the plants above 24/12/2013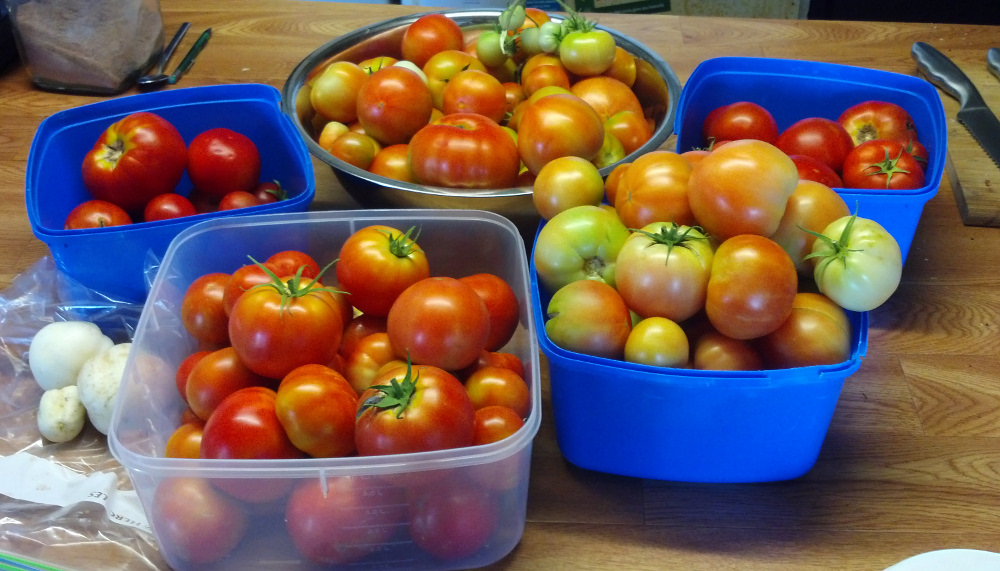 Tomatoes 18/1/2014
Videos of trout
November 2013 Trout having 2nd breakfast
July 2013 Trout eating 20g of 3mm pellets in 25 seconds
June 2013 Short MP4 movie of trout fingerlings (15MB)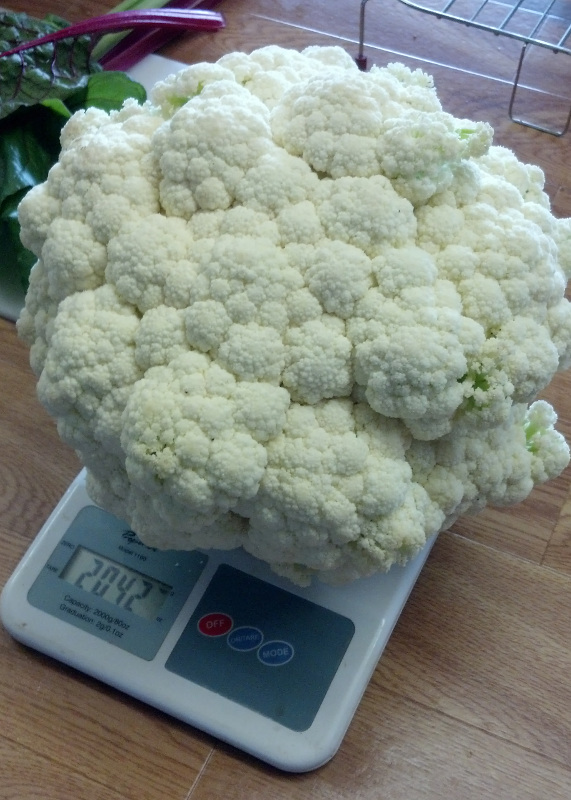 2kg Cauliflower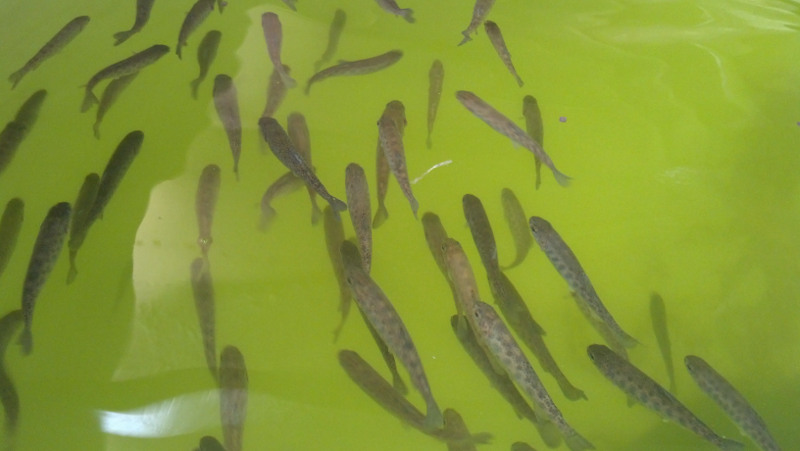 Trout fingerlings 16/6/2013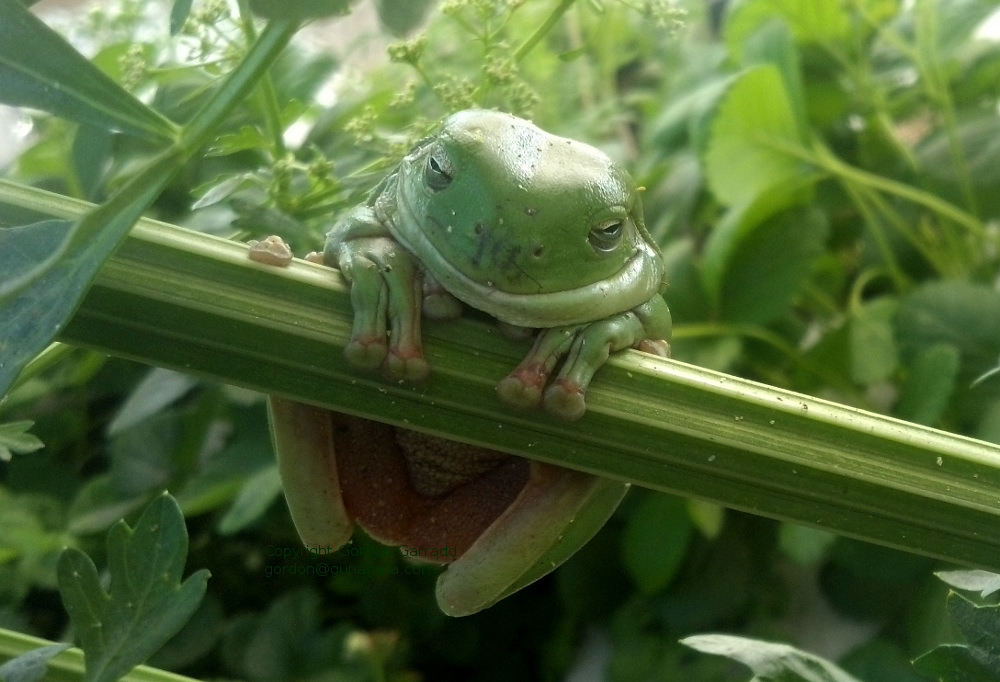 Green Tree Frog on celery in Growbed #3, strawberries in background
* Comet Lovejoy & other photos on Gordon Garradd's Astronomy and Photography Page

Gunagulla is powered by the sun and wind- see a time-lapse animation of the solar trackers in action
---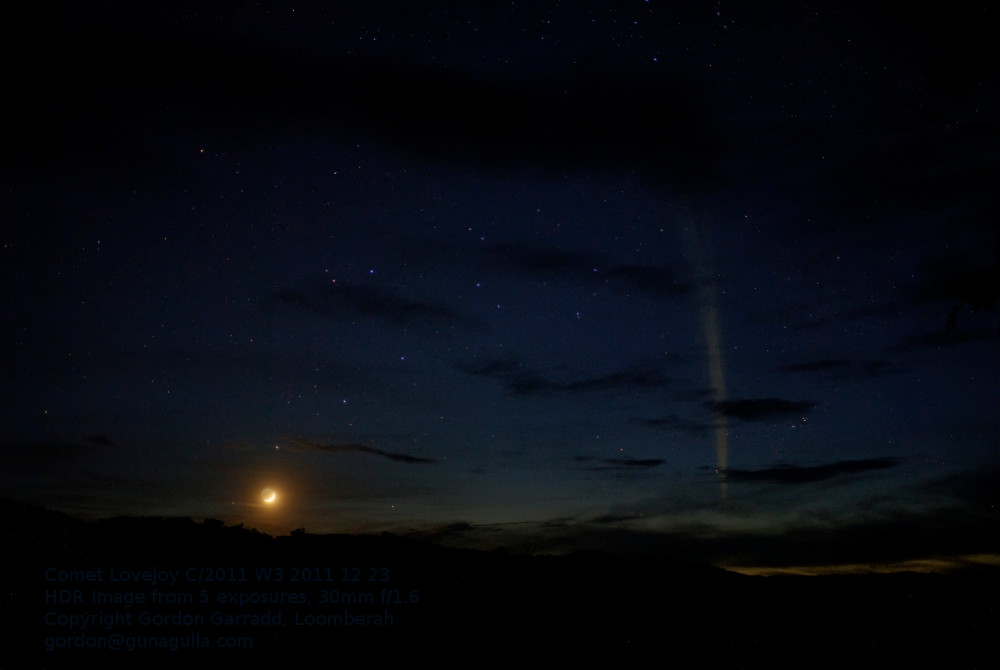 Comet Lovejoy & crescent moon in the morning twilight
(more images on Astronomy page link above)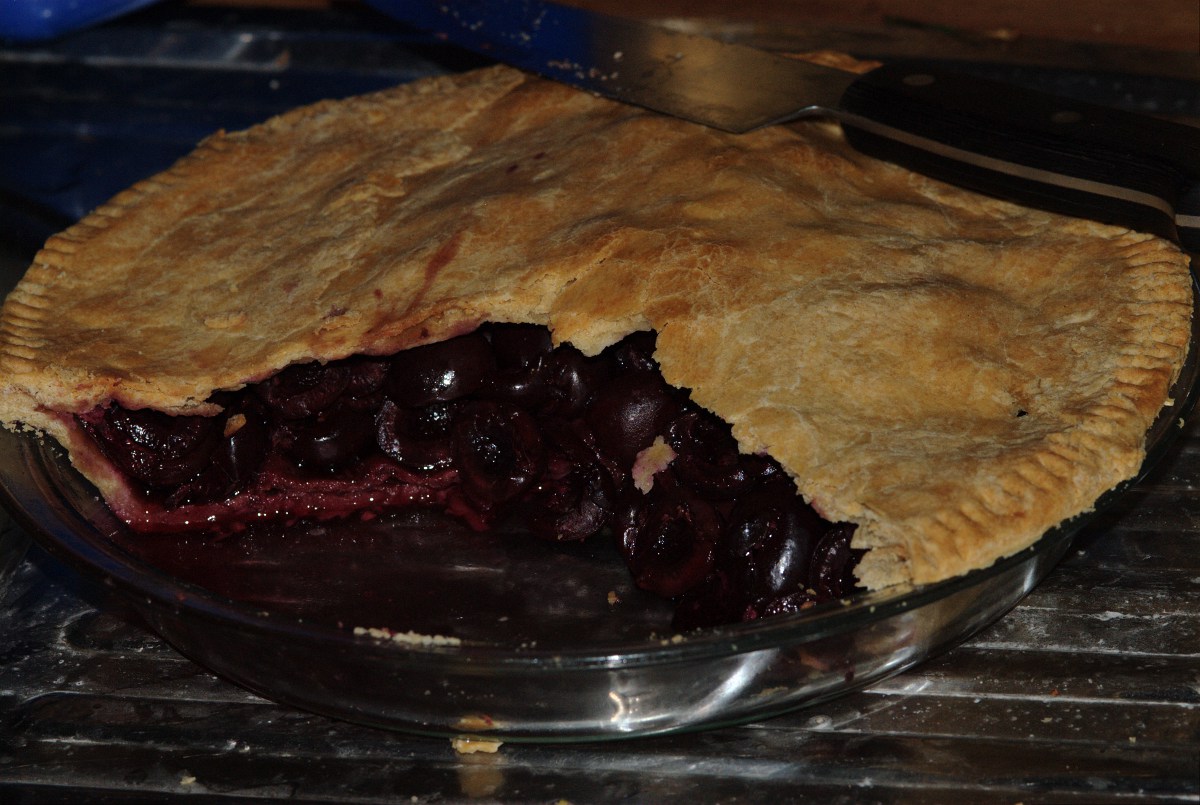 Cherry Pie 15/12/2011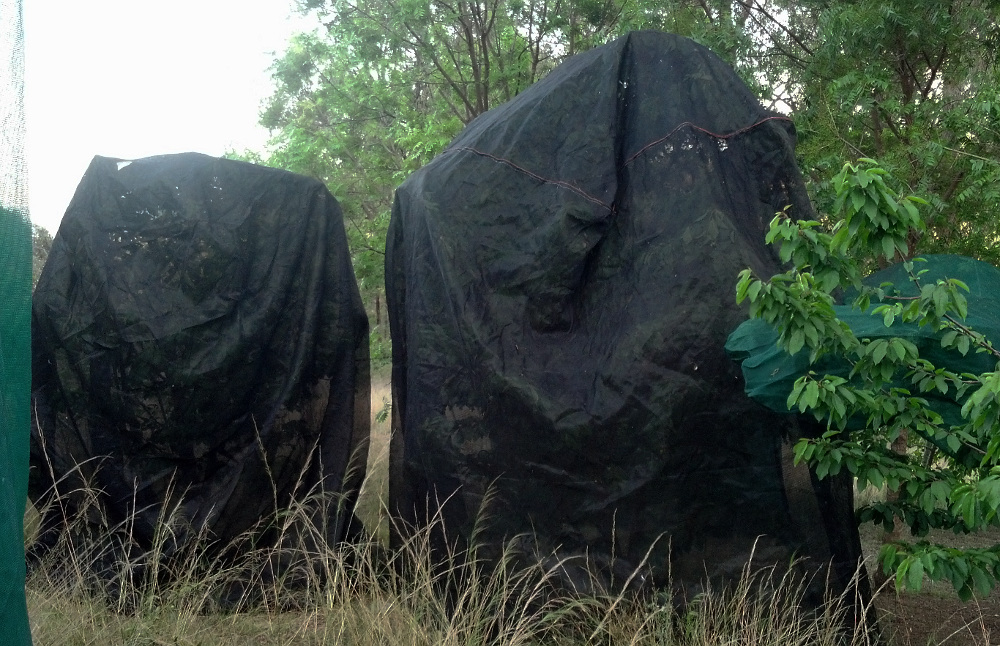 Shade cloth or fruit fly netting bags used to protect the fruit trees from Qld Fruit Fly and birds, 50% shade cloth bags over cherry trees in this view.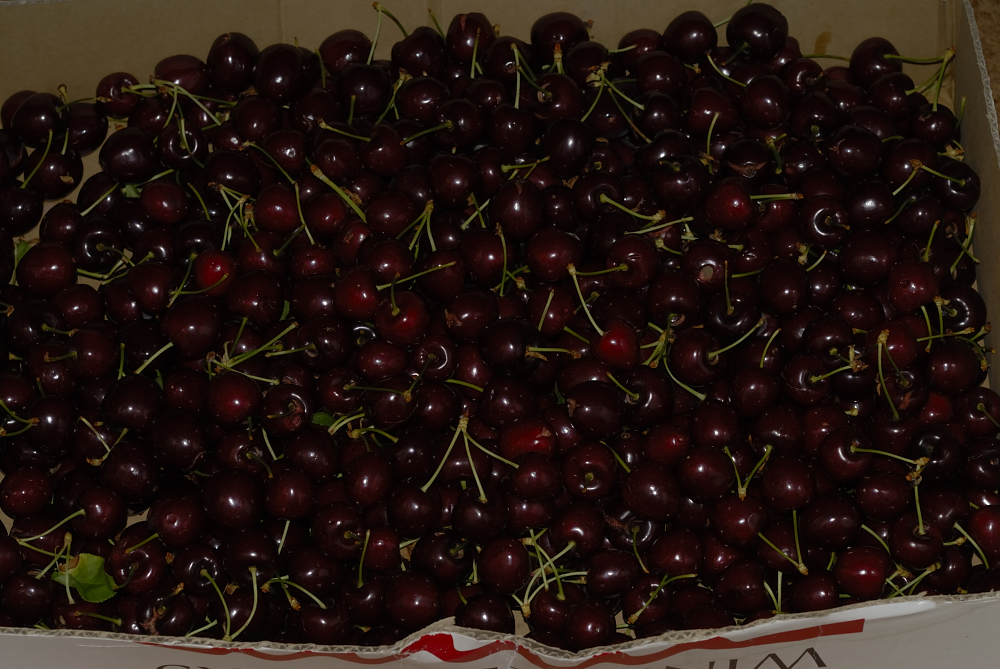 Cherries Dec 2010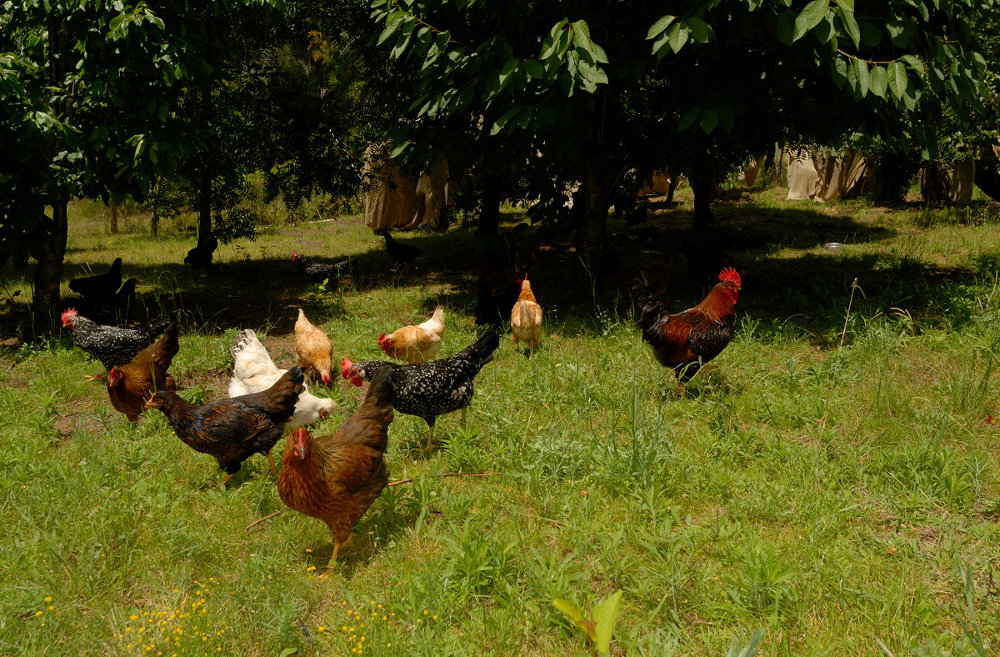 Chooks + Barney the Barnevelder rooster in the cherry orchard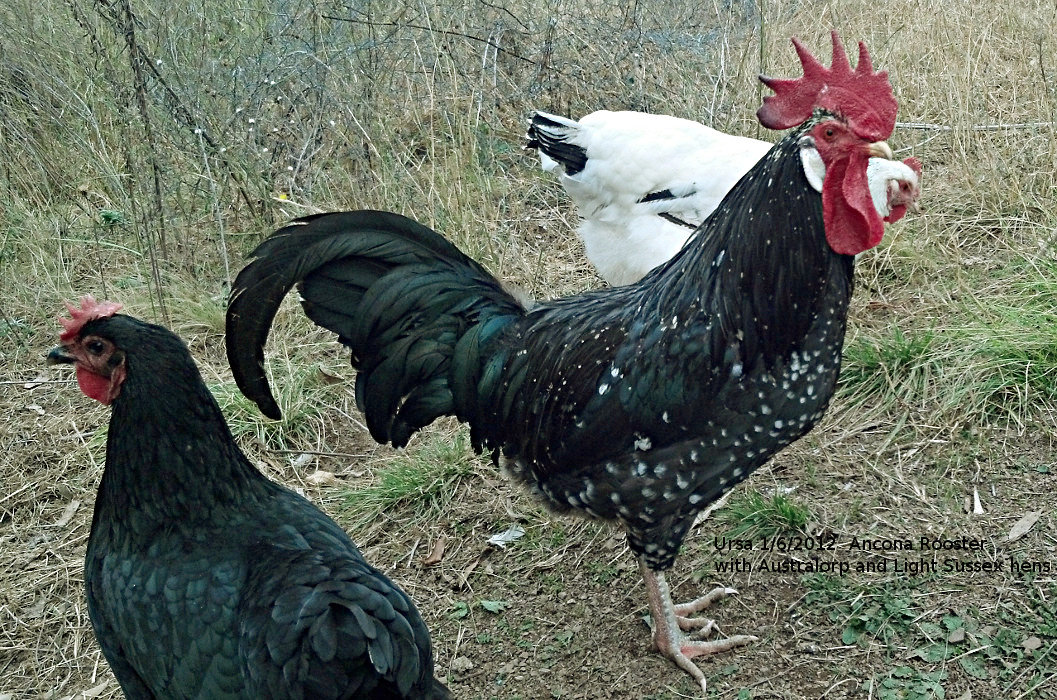 Ursa, the Ancona rooster, June 2012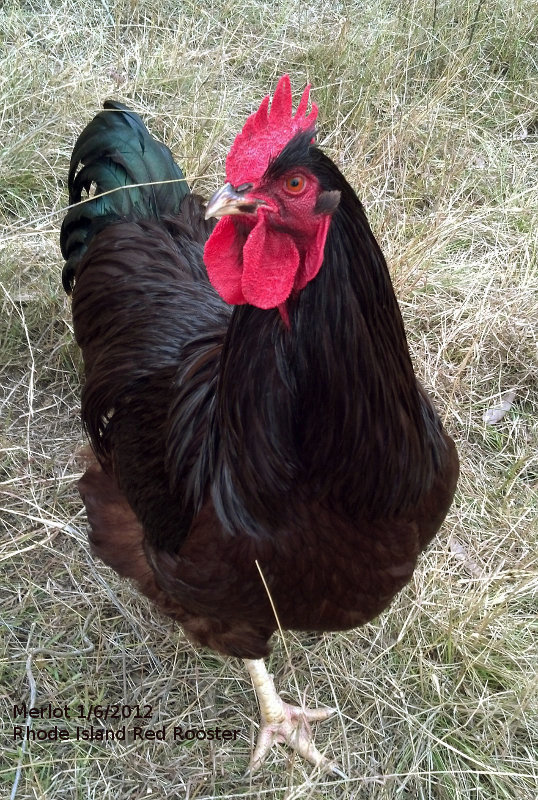 Merlot the Rhode Island Red rooster, June 2012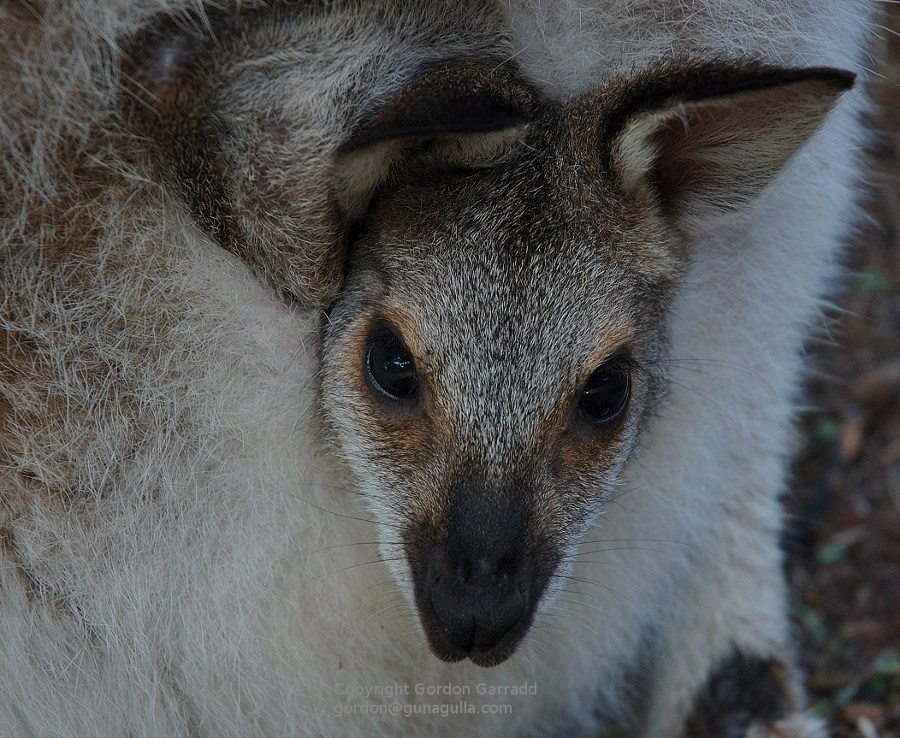 Joey in the friendly wallaby's pouch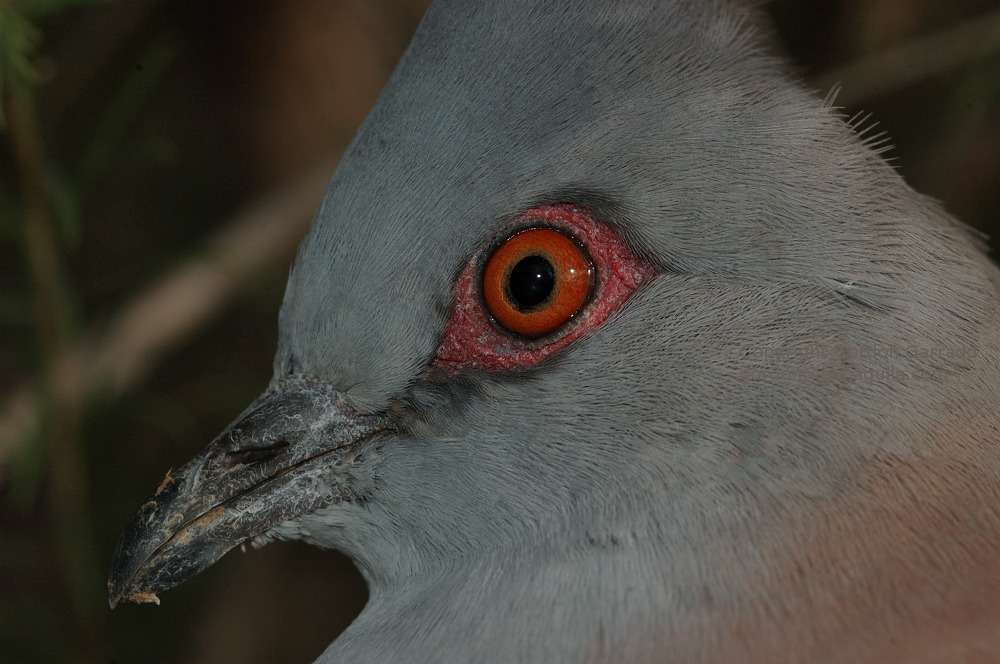 Crested Pigeon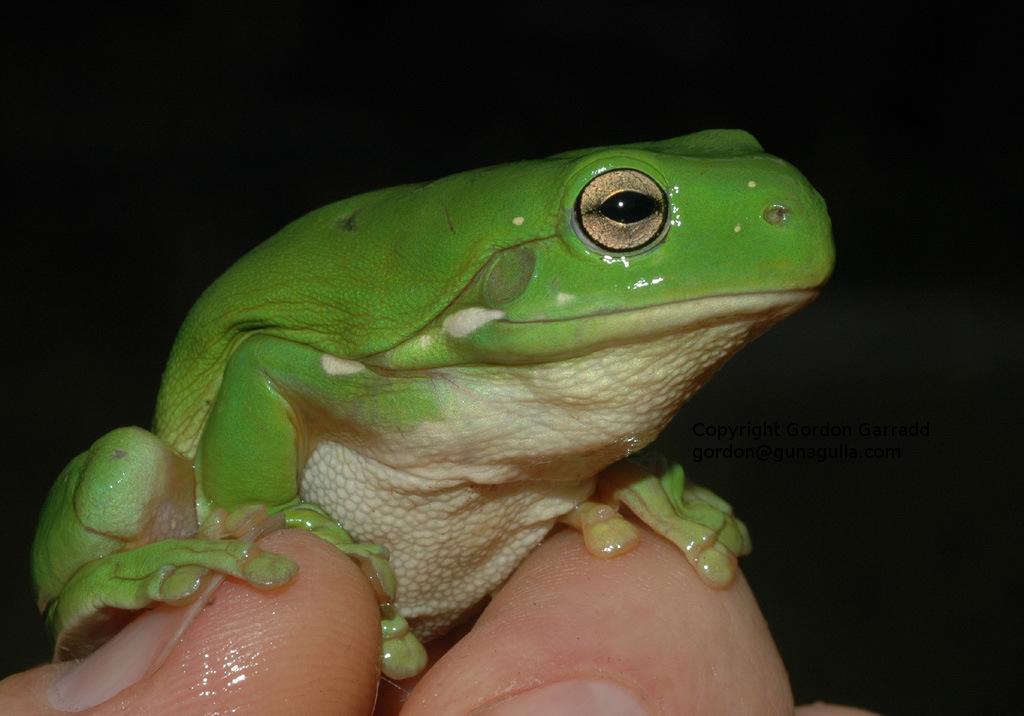 Green Tree frog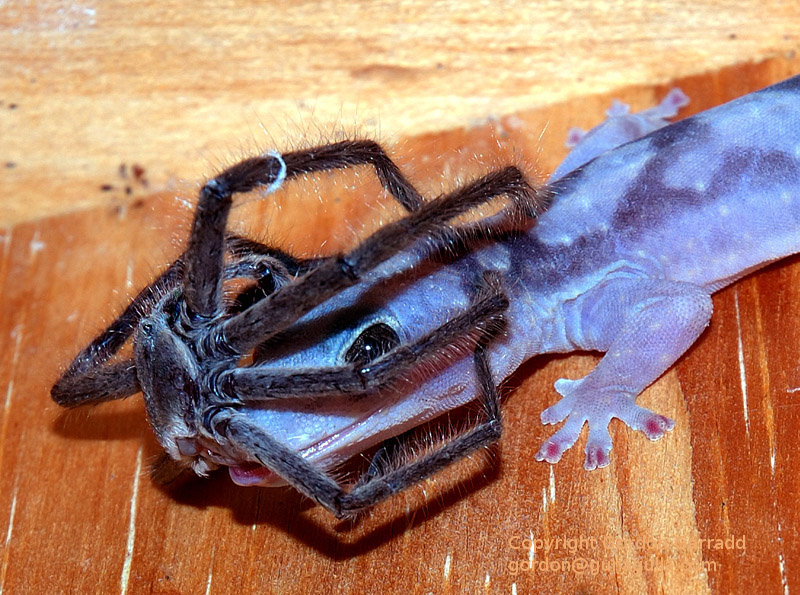 Gecko eating a huntsman spider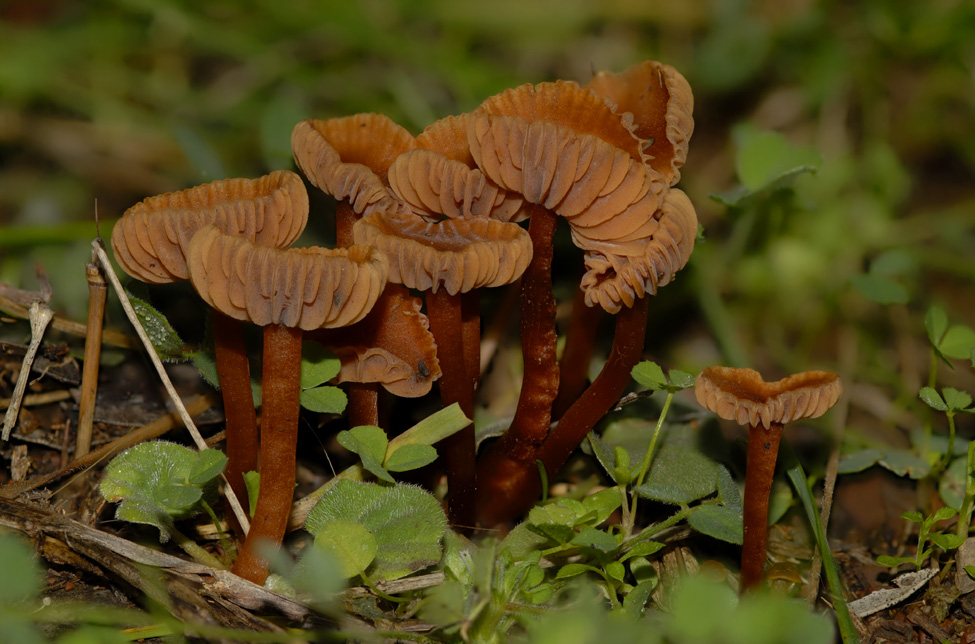 Toadstools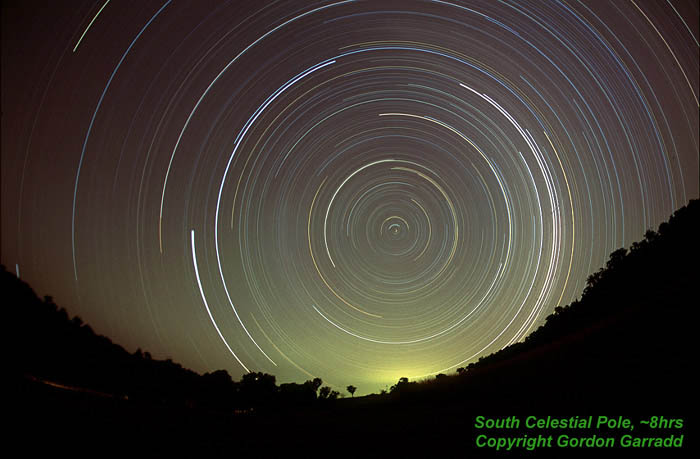 South Celestial Pole, with Sydney (300km away) light pollution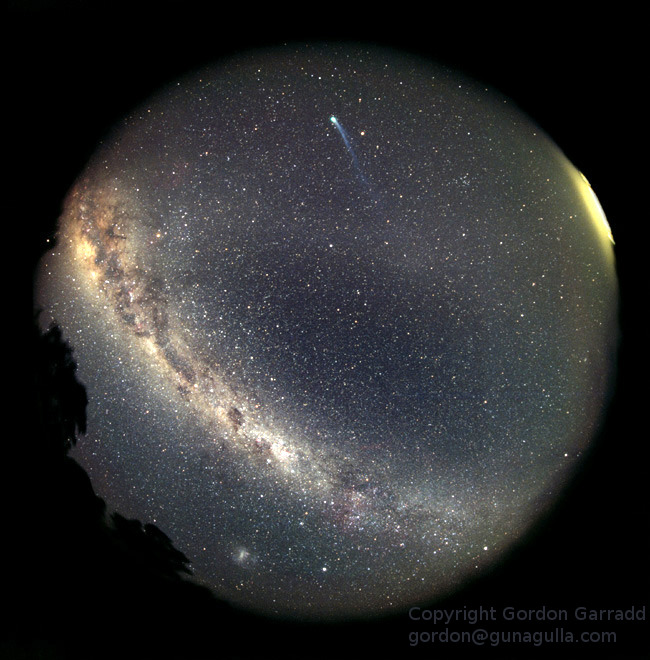 The night sky from the top of the hill- 22nd March 1996
An All-sky photo showing the entire sky + horizon, with Comet Hyakutake near the bright star Arcturus, and also showing The Milky Way from horizon to horizon and Zodiacal Light, with Tamworth city lights on the NW horizon
Email Gordon here or Hether here
*** But make sure you use @ instead of AT, and lose the spaces ***
Phone Gordon on: Oh Fore Too Ate Six Nein Won Six Oh 3
Hether on: Oh Fore Oh Too Oh 7 Won Won Won Fore