Solar Haloes 2006 03 02 at Siding Spring Observatory
Strong Easterly winds all day associated with a deep coastal trough system brought a few spits of rain and cloud on multiple levels. In the high cirrus ice crystals reflected and refracted the Sun's rays to give a display of various haloes around the sky. These included the familiar 22 degree halo around the sun, a rarer parhelic circle that extended right around the zenith, plus a circumscribed halo just outside the 22 degree halo, best seen at the sides. All photos taken with a Nikon D70 and 10.5mm fisheye lens.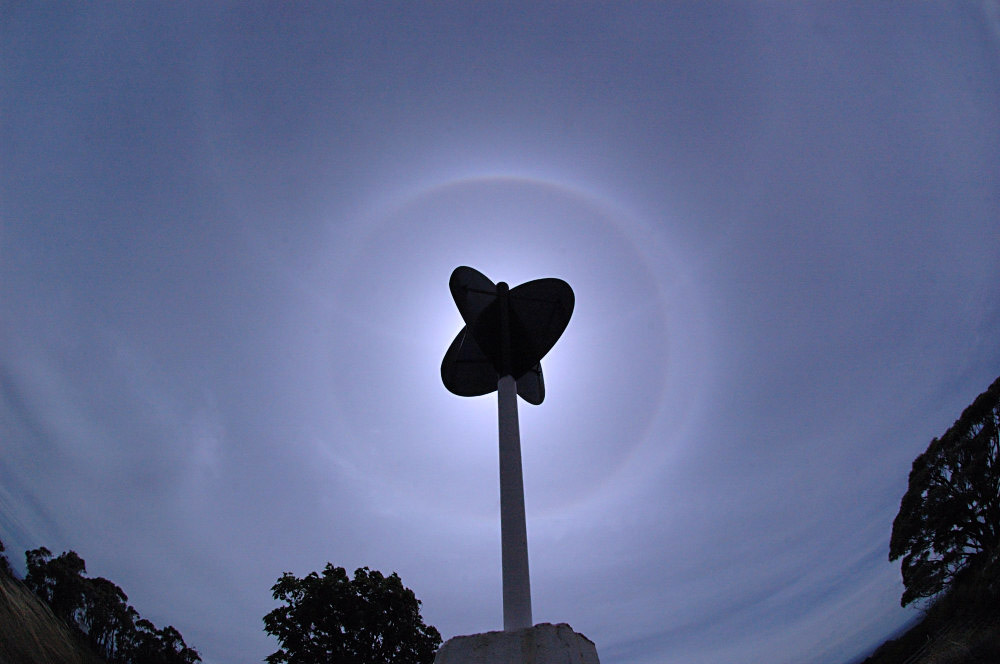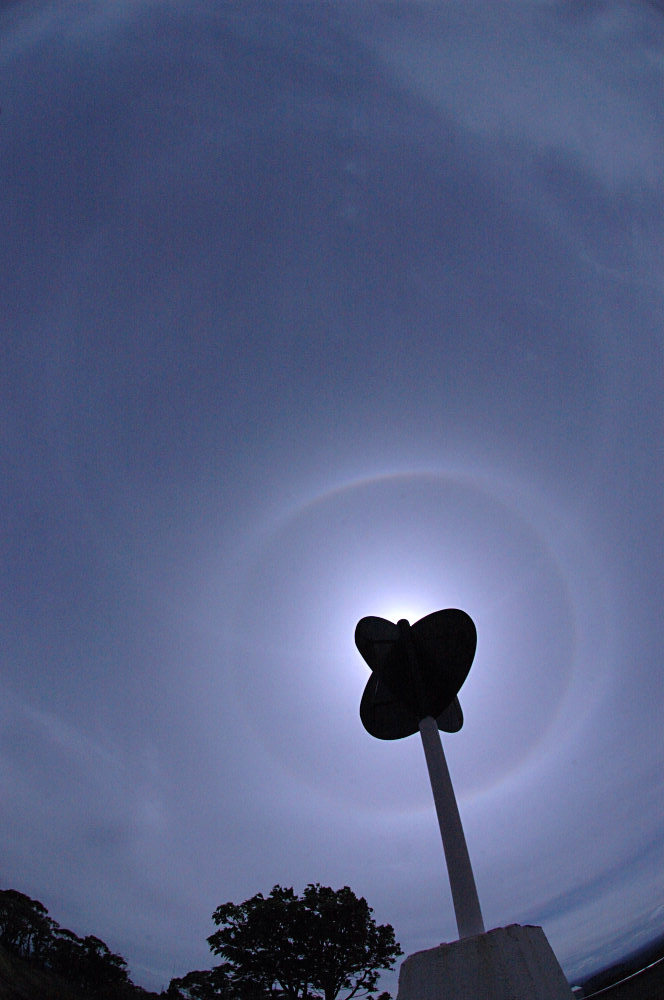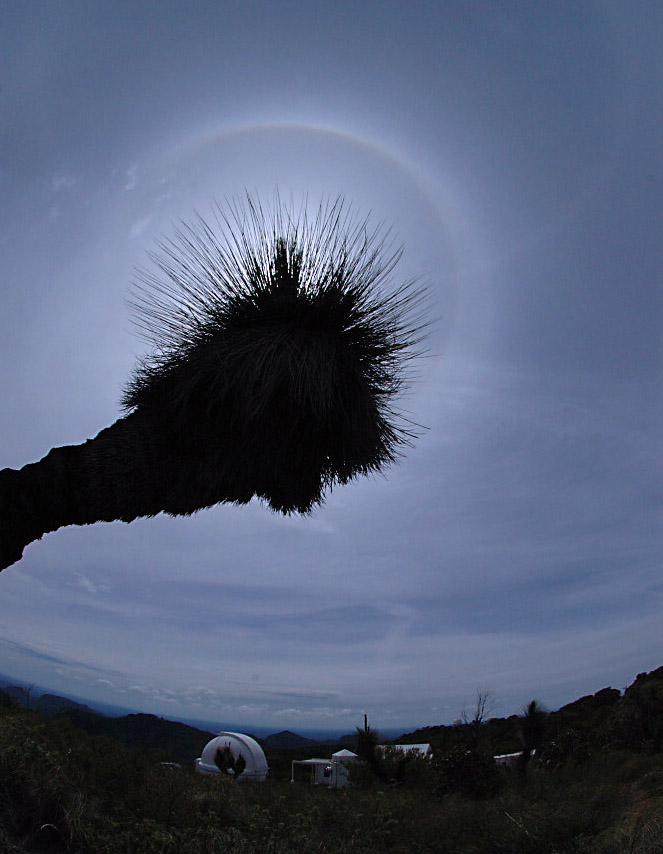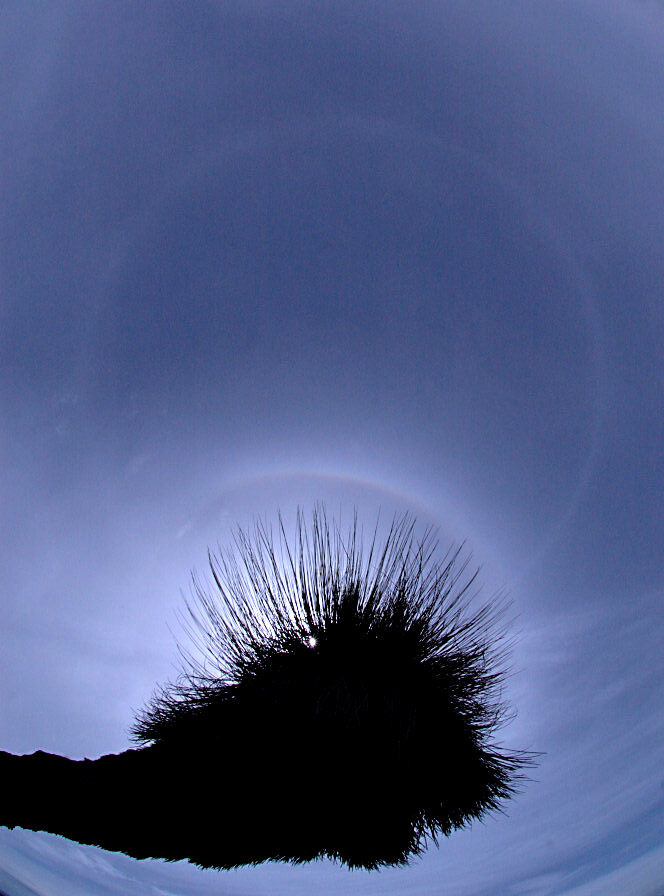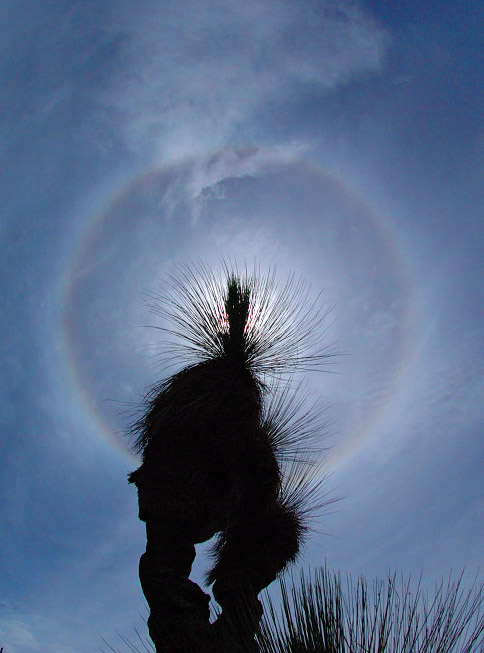 Right on sunset a rainbow with a faint secondary rainbow above it appeared, also visible are anticrepuscular rays converging near the UK Schmidt and Faulkes telescopes.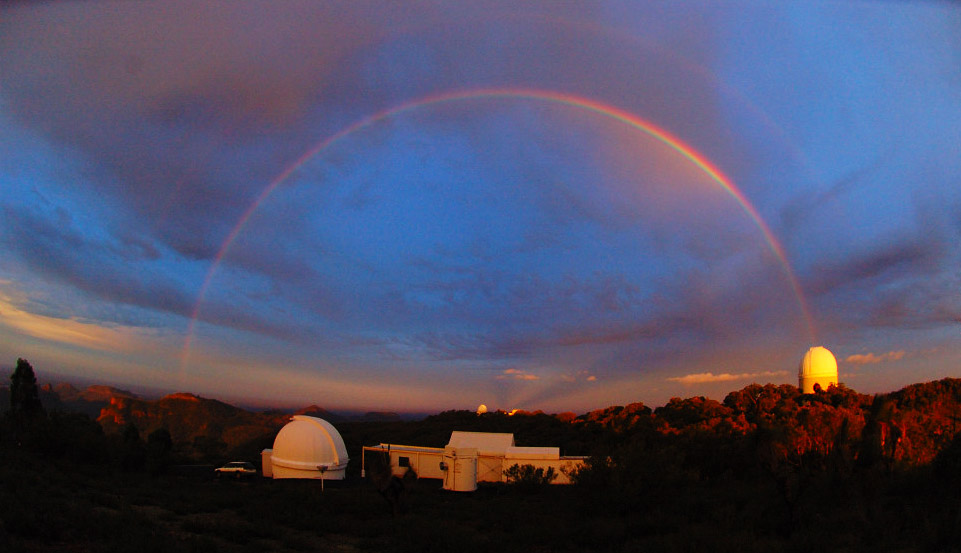 Sunlight illuminating a light rainshower at sunset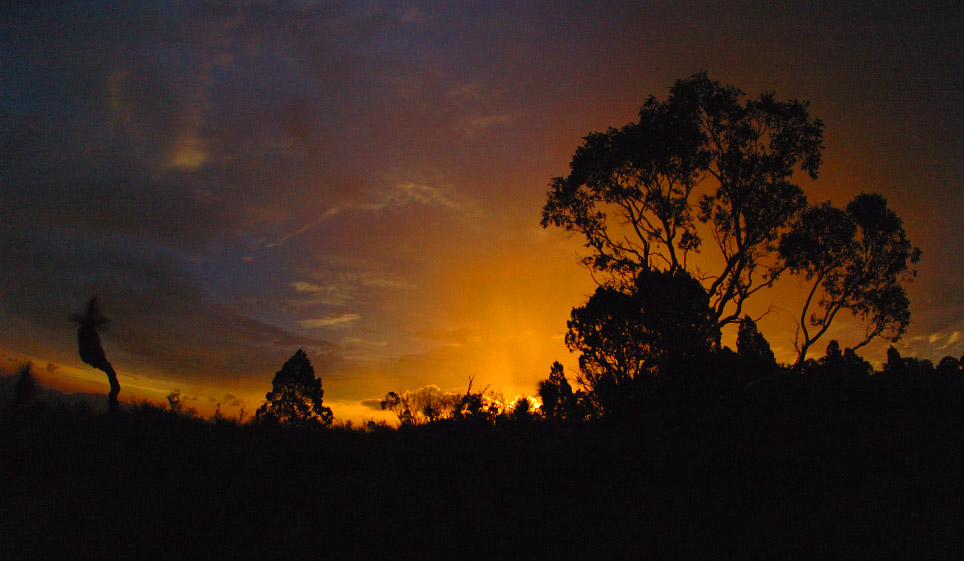 All Images Copyright © 2006 Gordon Garradd